Hippie top
, $30
Hippie top
, $20
Indian Print Sun Dress on Sale for $32.95 at HippieShop.com
, $33
Classic Pullover Baja Hoodie on Sale for $19.95 at HippieShop.com
, $20
Water Buffalo Sandals on Sale for $17.95 at HippieShop.com
, $18
Harem Skirt on Sale for $16.95 at HippieShop.com
, $17
I was on the search for Water Buffalo Sandals (I'm currently obsessed) and happened to find this randomly amazing site, The Hippie Shop. It's not a fabulous looking site, but it has all of the styles I've been seeing on Etsy recently for over $100 (going to at least $200)! As soon as I found all of these cute styles that are less than $30 each, I had to share!
Nicole Richie is the epitome of hippie chic, here are a few hippie styled looks I've found of hers that have similar looks to what I found above. Her pieces are most likely the really expensive vintage pieces.: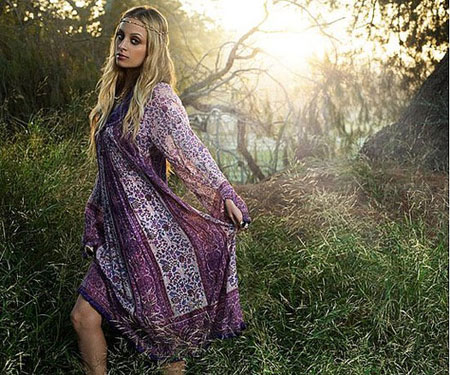 Great boho look featured on Vanessa Jackman today that I thought I would share.