Since getting the iPhone 5 I've been searching for a case that is protective and stylish...I've found mainly stylish...but, thought I'd share what's caught my eye:)
-
Boostcase
~Fashion meets Function
I just randomly found out about this brand from ifb (independent fashion blog)...I was reading through the daily email and saw a case...the one they posted was kind of basic...but, I figured lets see what they are about. Then, I saw that they were posting about fashion on twitter and got even more curious. Went to there site and wanted to SCREAM! It's genius! Great site! The prices aren't that bad...I went for the not so basic style and it's $80. They offer basic cases which just has the case, cases that also have a wallet like above and cases that have a battery which extends the life of your phone. Don't we always need that?? These are also sold at stores like
Nordstrom
for those who want to get points;)
-
Jagger Edge
I've been eyeballing these cases for a little over 2 years now...the only thing holding me back is the price...I LOVE, LOVE, LOVE the edge that the grommets offer. *update...just realized they have options for $48 now. They used to ONLY be $98. I have to say any other grommet case I have seen since just looks way cheaper than their brand and that's why I've never tried anything else. I also love how the brand offers cases that can have charms. That's what I used to miss from my flip phone. The charms:)
-
Kate Spade
Has the cutest styles you'll find! I'm not sure if they are really protective...but, great prices and fun styles! Only have 4 and 4s options right now. FREE SHIPPING!
-
J. Crew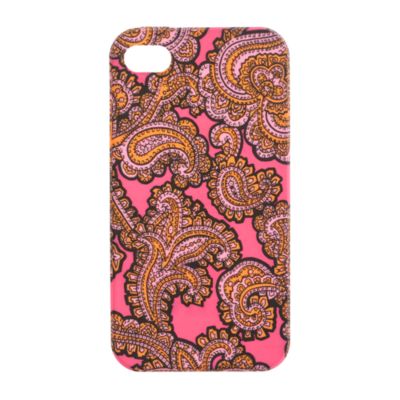 Another really great cute option at a great price is from J. Crew. I'd say this is an option to have as an extra to dress up your phone when you get tired of your "regular" protective case. It looks like they only have iPhone 4 cases and they are on sale for $20...regularly $25 so a fun option like I said at that price.
They are also offering other accessories like
battery backups
!
-
Incase Chrome Slider iPhone Case
On sale for $10 from $35! But, only available for iPhone 4 right now.
-
2ME - GOLD STUDS AND LEATHER I-PHONE COVER
This is a high end case...but, oh so chic at $140...for someone who wants a fab piece:)