I was sent this scarf recently and am so ready to rock it this fall! Here is the inspiration I found:
Inspiration: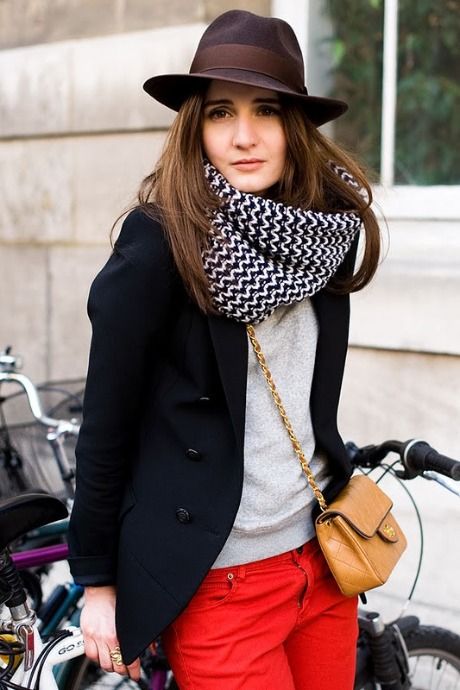 I will be sharing a picture once I actually wear it...but, since I live in Arizona we are still on summer weather.
I can also see this scarf pairing nicely with a shirt dress. My scarf is the tan and ivory scarf so I plan on pairing it with a khaki shirt dress. This scarf is going to be worn over and over!
Besides wearing the infinity scarf wrapped twice around the neck. I also like putting half around the neck and the other half over the head. It just looks so retro and chic. Plus, keeps the ears warm:)
FIND FRAAS AT SPECIALTY STORES THROUGHOUT THE COUNTRY AND MAY ORDER THESE STYLES
DIRECTLY FROM THE COMPANY BY CALLING 212-575-0191. SELECT STYLES ARE ALSO AVAILABLE AT fraas.com and amazon.com.