I don't think the mule style was even in my shoe vocab until recently. And, even when I started seeing this shoe style the height of the heel was way too extreme for my mommy feet:) Recently, I was excited to come upon a few styles that work for my style as a mommy that goes beyond just flats. Here are a few I'm adding to my wardrobe, stat! For some reason, I prefer the style with an open toe instead of a closed toe...not sure why...but, that is what I am leaning towards.
Why I love them...they seem like an easy show to slip into on the go that aren't flip flops or sandals:)
These gems are from ZARA and I LOVE the chunky heel! Plus, they are on sale right now!


I love the color of these and that they are patent leather...I feel like I haven't worn patent leather in forever...they just seem perfect for a resort getaway...who am I kidding...I will be wearing these all of the time!:) Via H&M;)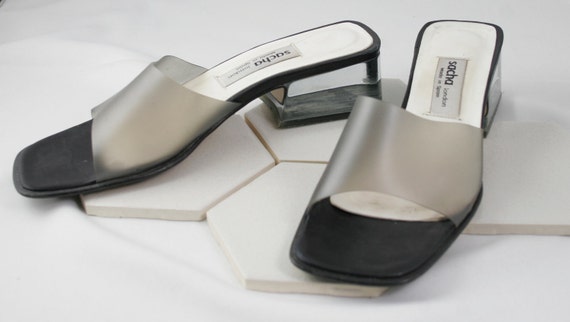 Vintage is always a fun route to take with a style like this. I LOVE, LOVE, LOVE the heel! ONLY $20 for these gems...too bad they are a size 5 1/2:) Etsy never fails when searching for fun items like this at a great price!